Diana Selmeczy, PhD
Principal Investigator/ Lab Director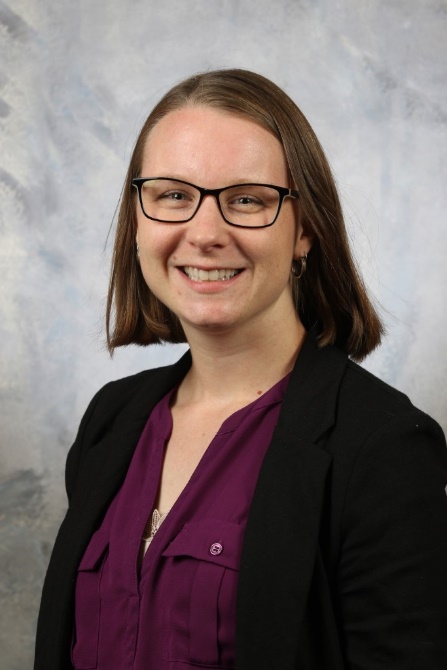 Dr. Selmeczy joined the UCCS Psychology Department as an Assistant Professor in Fall 2019. She received her PhD from Washington University in St. Louis in 2014. She then completed a Postdoctoral Fellowship at the Center for Mind and Brain at the University of California, Davis. Her research focuses on the development of memory, metacognition, and decision-making in children and adolescents.  
Email: diana.selmeczy@uccs.edu 
Phone: 719-255-4179 
---
Daniela Catarino
Lab Manager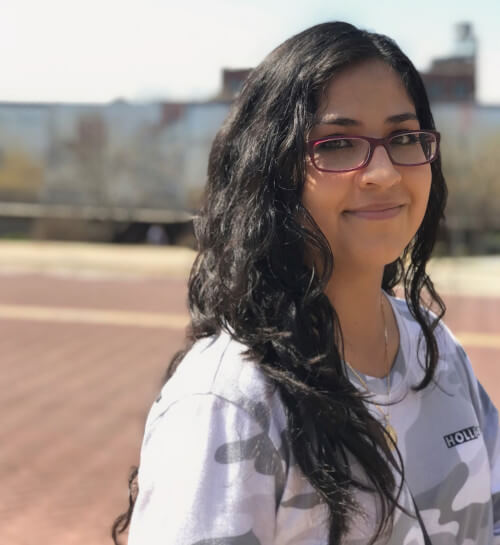 Daniela Catarino graduated from The University of Texas at El Paso with a B.S. in Psychology in 2019 and is now pursuing a M.A. in Psychological Science. She is also a Statistics Tutor at the Excel Math Center and hopes to get her doctorate degree and become a Data Analyst.
Hobbies: Playing volleyball, working out, and reading.
---
Michelle Shields
Graduate Research Assistant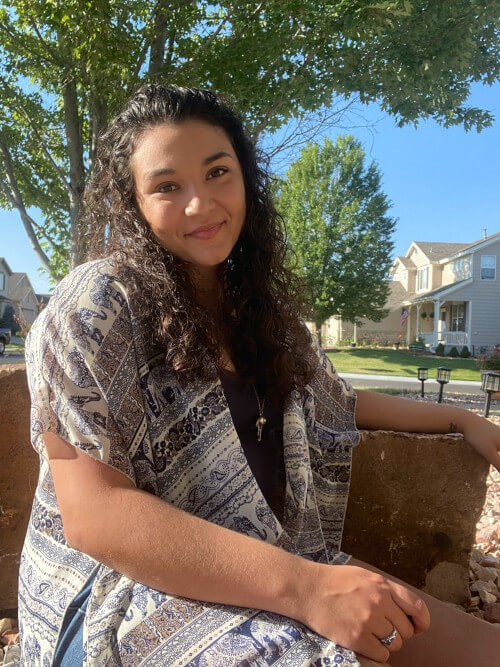 Michelle Shields graduated with her B.S. in Psychology from The University of Northern Colorado. She is currently pursuing her M.A. in the Psychological Science with a concentration in Developmental Psychology. Michelle hopes to become a Behavior Analyst, get her doctorate, and become a professor.
Hobbies: Baking, reading, traveling, and volunteering.
---
Morgan McGinnis
Undergraduate Research Assistant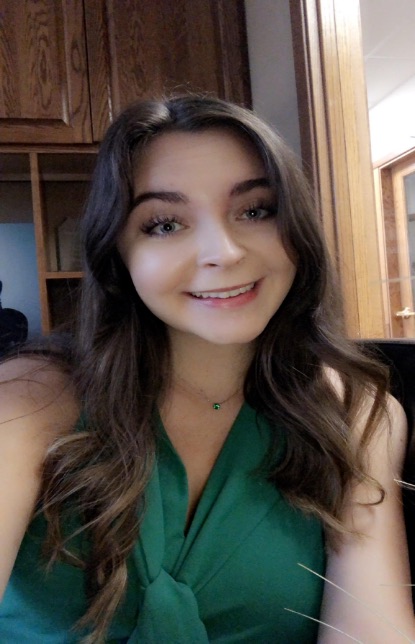 Morgan McGinnis is in her third year of her undergraduate program at UCCS. She is majoring Psychology with an influence in cognitive studies. Her academic interests are trauma, identity, and mental health. Morgan has always enjoyed helping and teaching others. Once she has completed her bachelors, she plans to attend graduate school to fulfill her dream of becoming a professor to teach and conduct her own research.  
Hobbies: hiking, cooking,reading, and site seeing.
---
Eleanor McCusker
Undergraduate Research Assistant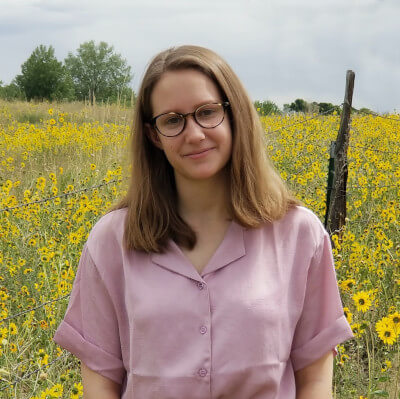 Eleanor McCusker is an undergraduate student at UCCS. She is majoring in Psychology with a minor in Human Services due to her long-burning passion for helping others. Although she has many interests in the field of psychology, she plans on working with children and supporting them through important developmental stages. After completing her bachelor's degree, Eleanor plans to attend graduate school and work as a school counselor.
Hobbies: hiking, traveling, writing, and listening to new music.
---
Elizabeth Anquillare
Undergraduate Research Assistant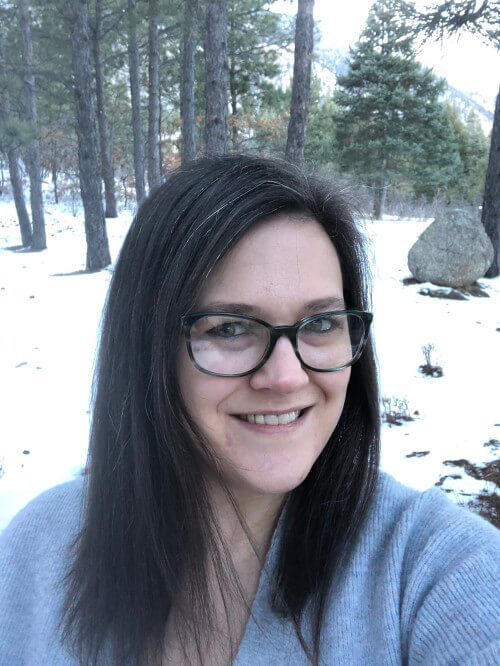 Elizabeth is a senior at UCCS with a major in Psychology and minors in sociology and cognitive studies. While her interests within psychology are varied, she is currently most intrigued by social cognition and social neuroscience. A proud parent to an 8-year-old, Elizabeth is excited to be working in the Cognitive Development Lab and learning more about child metacognition. After graduation, Elizabeth plans to pursue a PhD in psychology with the hopes that she never has to stop learning.
Hobbies: Reading, baking, hiking, and theater.
---
Olivia Ostermiller
Undergraduate Research Assistant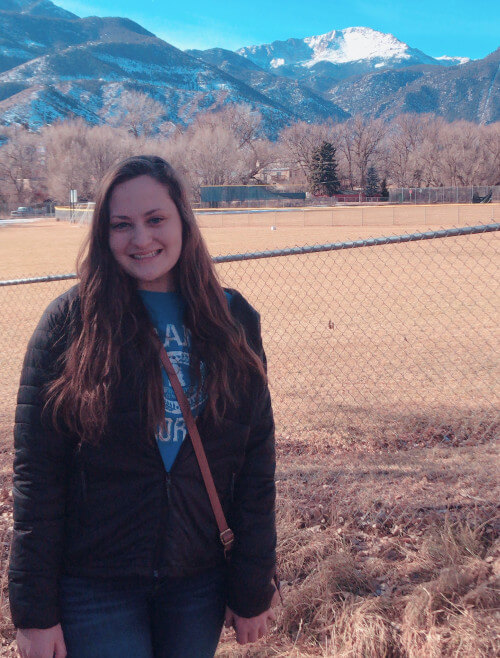 Olivia Ostermiller is a junior at UCCS studying psychology and criminal justice. She is passionate about understanding the mind particularly focusing on youth development. Olivia hopes to use her time in the lab to expand research knowledge and grow academically. Following her undergraduate studies, Olivia plans to pursue a masters in clinical mental health counseling with the ultimate goal of working with at-risk youth. When not studying or working, Olivia enjoys playing with her puppy and exploring Colorado.
Hobbies: Cooking, working out, and traveling.
---
Caitlyn Dieckmann
Undergraduate Research Assistant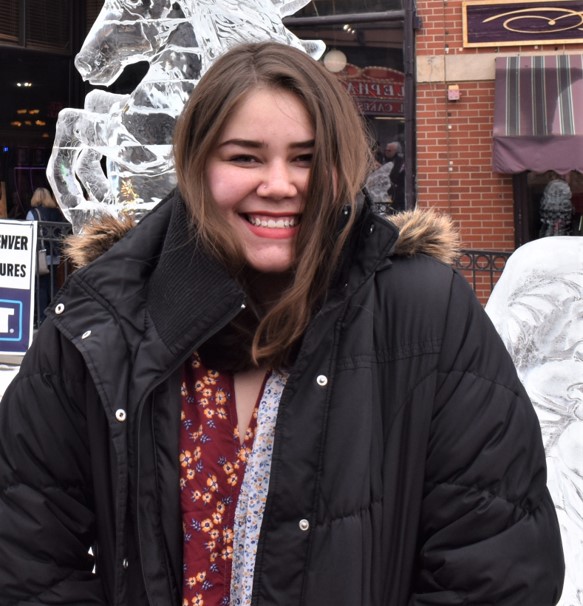 Caitlyn Dieckmann is in her Junior/Senior year at UCCS studying Psychology and Political Science. Her interests are learning and cognition, child development, and clinical psychology. She hasn't chosen an absolute direction but does hope to attend a masters/doctoral program after graduation to continue her education and dive into her research interests. Working in the lab, Caitlyn hopes, will help her grow her research-based knowledge as well as how to work with children if she decides to research child development in grad school.
Hobbies: Watching Marvel movies, reading, traveling, and writing
Whitney Sherraden
Former Research Assistant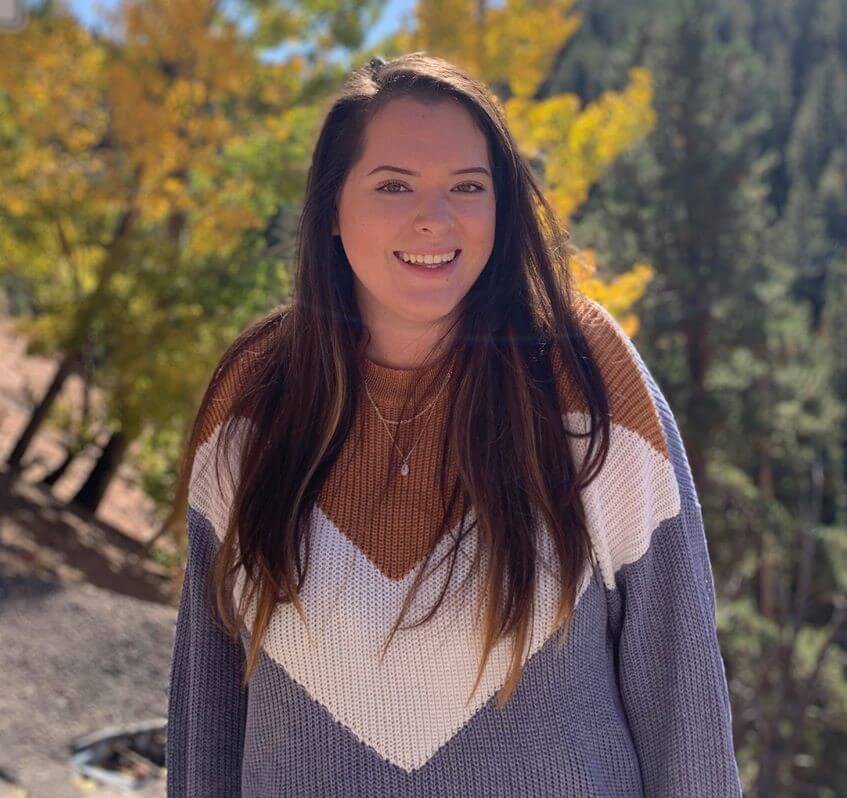 Whitney will be starting graduate school at UCCS for a Master's in Counseling in Fall 2021.
---
Amy Almasri
Former Research Assistant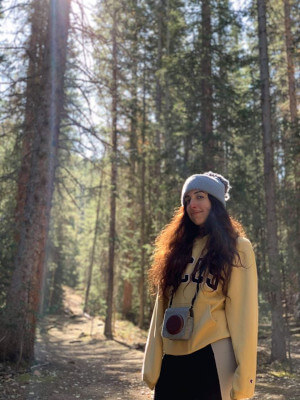 Amy will be starting graduate school at Metropolitan State University of Denver for a Master's in Social Work in Fall 2021.